Marté Szirmay was born in Budapest, Hungary and arrived in New Zealand in 1957. She graduated from the University of Auckland's Elam School of Fine Arts with a DFA (Hons) in 1968, and gained a Teaching Diploma from Auckland Secondary Teachers College in 1970.
In 1971 and 1972 Szirmay was the Frances Hodgkins Fellow at the University of Otago, and was awarded QEII Arts Council Grants in 1973, 1978 and again in 1982, the year when she was also the visiting artist at the Johnson Atelier, Princeton, New Jersey.
In 1983 Szirmay again obtained the coveted status of visiting artist, this time at the Governors State University, Illinois, USA.
Her works vary considerably in scale. She has created architectural sculpture, sculpture for city squares, wall reliefs and free-standing objects ranging from person-size to hand-size.
Two basic methods are employed in creating her works; the lost-wax casting technique for small pieces and welded sheet metal for the majority of her large works.
Art making for Marté is about creating a language of signs and symbols that transcend regional, cultural and social limitations. Her works are generally conceptual, creating focusing devices for 'healing,' meditation and contemplation.
Marté Szirmay www.marteszirmay.co.nz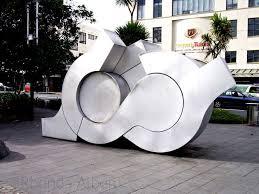 December 5th,2017
The Northcote Birkenhead Yacht Club