Short Shorts is an independent Student Film Competition, devised and managed by KPAT and supported by Kaipatiki Local Board.
It is a way for primary, intermediate and secondary students in Kaipatiki to have fun and be creative as they let their imaginations run wild, while developing film-making skills as writers, directors, actors, and editors.
All films are available on our Youtube Channel
The theme for 2021 is Creative Kaipatiki
You might be surprised to know that creativity isn't only about creating masterpieces, writing books, or inventing the next big thing.
Instead, creativity is about finding new ways of approaching situations or solving problems. Click here for more about Creative Kaipatiki
Kindly Supported by

The theme for Short Shorts 2020 was "Secrets"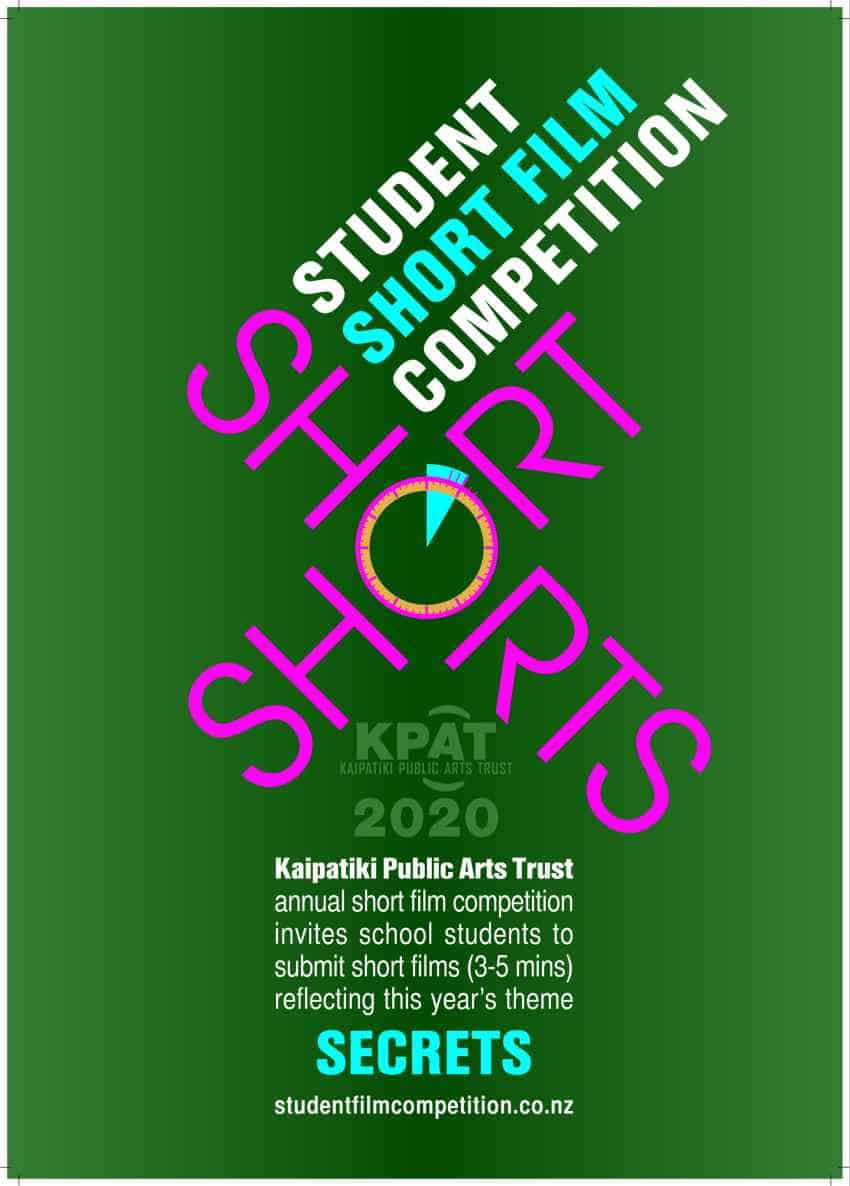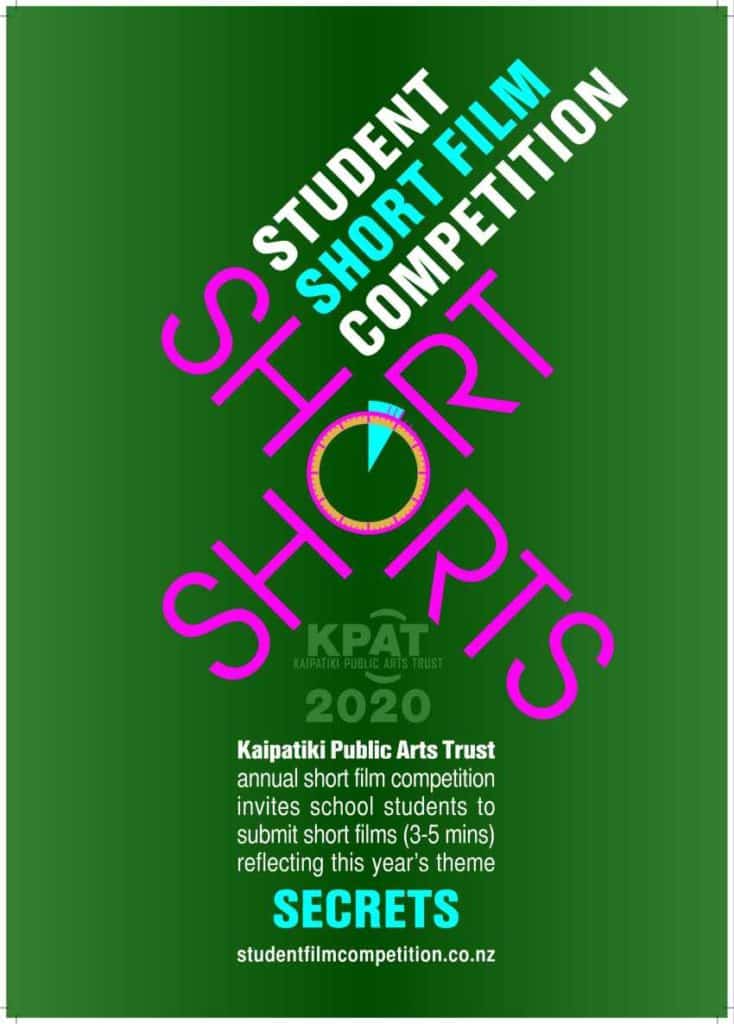 2020 "Secrets"
Primary
The Secret Backstory of Kaipatiki Bush – Northcote Primary
Skate Secret – Northcote Primary – WINNER
The Secret Door – Kauri Park
The Escape From the Perfect World – Willow Park Primary
Intermediate
Inside the Mind – Birkdale Intermediate
Kaipatiki Secret City – Wairau Valley Special School
The Secret of the Beans – Northcote College – WINNER

2019 "Our Dreams"
Primary
In your dreams – Willow Park Primary
Willows Dream – Kauri Park School
The Alien – Kauri Park Primary – Merit Award
The Boringest Teacher – Kauri Park Primary
Alesia's Dream – Kauri Park Primary
Mias Dream – Kauri Park Primary
Don't Dream it be it – Northcote Primary School – WINNER
PandAmonium – Chelsea Primary School – Merit Award
Intermediate
Our Dreams – Birkdake Intermediate School
Our Dream – Birkdake Intermediate School – Merit Award
I Had a Dream – Northcote Intermediate – WINNER
Secondary
Rock n Roll Dreams – WVSS Transition Students – Judges Commendation
2018 "Future Kaipatiki"
Primary
Visions and problems in the Kaipatiki area – Willow Park – Finalist
PastPresentFuture – Marlborough Primary – Merit
The day we stopped bullying – Kauri Park – Winner
Intermediate
A seed of hope – Northcote Intermediate – Best Animation
The Rock by Timeboy – Northcote Intermediate – Winner
Secondary
Belle La Vie – Glenfield College – Finalist
Triple time travel – Wairau Valley Special School – Merit
Fed up – Glenfield College – Winner
2017 "Kaipatiki Bites"
Primary
"Oh, it's a Kaipatiki Bite" by Apollo Brice, Willow Park Primary
Kaipatiki Kitchen – Marlborough Primary – Merit
Kaipatiki Stories that Bite – Kauri Park School – Merit
Oh it's a Kaipatiki Bite – Willow Park School – Winner
Intermediate
Life of a Seagull – Birkdale Intermediate – Animation
Kelpie Bites – Takapuna Normal Intermediate – Merit
The Missing – Northcote Intermediate – Merit
The Chelsea Terror – Northcote Intermediate – Winner
Secondary
Simple – Glenfield College – Best Animation
Home – Glenfield College – Merit
Ipseity – Glenfield College – Merit
2016 Kaipatiki Mysteries (Fact or Fiction)
Primary
Whats that sound- Mysteries of the Kaipatiki Bush – Kauri Park Primary School – Merit
Larking lands a Taniwha – Kauri Park Primary School – Merit
Our Kaipatiki – Kauri Park Primary School – Merit Award
Kaipatiki 100 Years ago – Northcote Primary School – Merit Award
Intermediate
Kelpies Nest – Takapuna Normal Intermediate – Winner
Secondary
Kaipatiki Mysteries – Wairau Valley Transition Centre – First Place
Vikings of Kaipatiki – Birkenhead College – Merit Award
2015 Kaipatiki, Our Place
Primary
How Nature Sees Us – Northcote Primary – First Place
Secondary
Kaipatiki – It Makes Sense – Wairau Valley Transition Centre – First Place
Kai-Party-Ki – Birkenhead College – Merit Award
Click here for more about the Student Film Competition